T-Handles and Capstan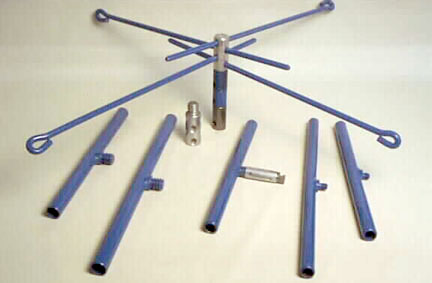 Item code THSC
For manual turning of the augers.
Item code CAP
The Capstan is used to replace the T-handle when insufficient clearances prevent the T-handle from being used. The Capstan allows short movements by incremental turns using our Tommy Bars in the holes in the Capstan.
Options: Made of aluminium or steel.
Note our hydraulic powered petrol driven option, the Drillmite (Item DMITE*)
HAND AUGER KITS

ID CODE

DESCRIPTION

Kgs

THREAD

THSC

Standard (short) 470mm

1.3

Coarse

THLC

Extra (long) 600mm

1.7

Coarse

CAP

Capstan – alum or steel

0.5

Coarse only