Soil Augers
We have several different designs of augers for drilling and sampling soils and clays.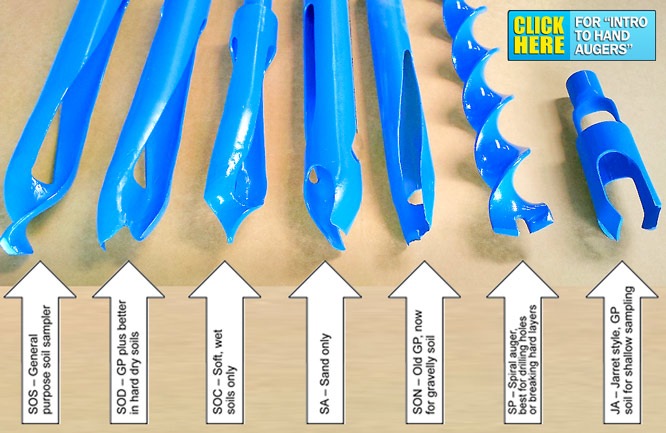 These include:
SOS – Spiral tipped general purpose soil auger

SOD – Aggressive cutters, hard soil auger

SON – Flat cutter, gravely soil auger

SOC – Single cutter, soft wet soil only auger

JA – Jarret style shallow sampling auger

SPS and SPF – Open spiral type augers.
Standard sizes are 50mm (2″), 62mm (2½"), 75mm (3″) and 100mm (4″) and some others made-to-order.
Newer items are shown on our New Products page.