Core Tube Sampler
CORE TUBE WITH REMOVABLE SLEEVE
Item code CORE4830C
The Core Tube is for taking undisturbed samples in firm but not hard soils. The stainless steel tube has a removable nose cone and either a clear acrylic or stainless steel sample retention sleeve.
The sampler is driven into the soil using a Slide Hammer. The nose cone is unscrewed using the C-spanner supplied and the sleeves slide easily in or out of the sampler.
End caps to seal the sample inside the sleeve for transportation are available.
The sample is 48mm x 300mm long.
Options: Plastic end caps; Stainless Steel or Clear plastic sleeve; Coarse Thread Only
Also available as 40mm ID plastic sleeves CORE4330C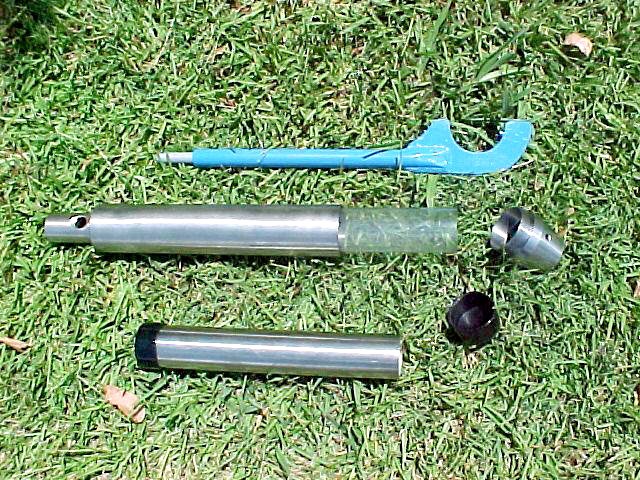 NOTE: Optional stainless steel sleeve with black plastic end caps shown (not included).
Download our Acrobat PDF Information Sheet here